Kids have their own ideas about what colors, images and things they want to surround themselves with. Many of them even enjoy the process of modifying their space to reflect their own personal style. Here we rounded up some DIY furniture makeover ideas & tutorials for kids' room decoration. You can turn an old papasan chair frame into a canopy reading nook canopy or recycle an old crib into a craft or work station for kids. There are so many clever ways to repurpose old furniture and create a keepsake for your children that they will cherish for many years to come!
1. Turn a Crib to a Toddler Loft Bed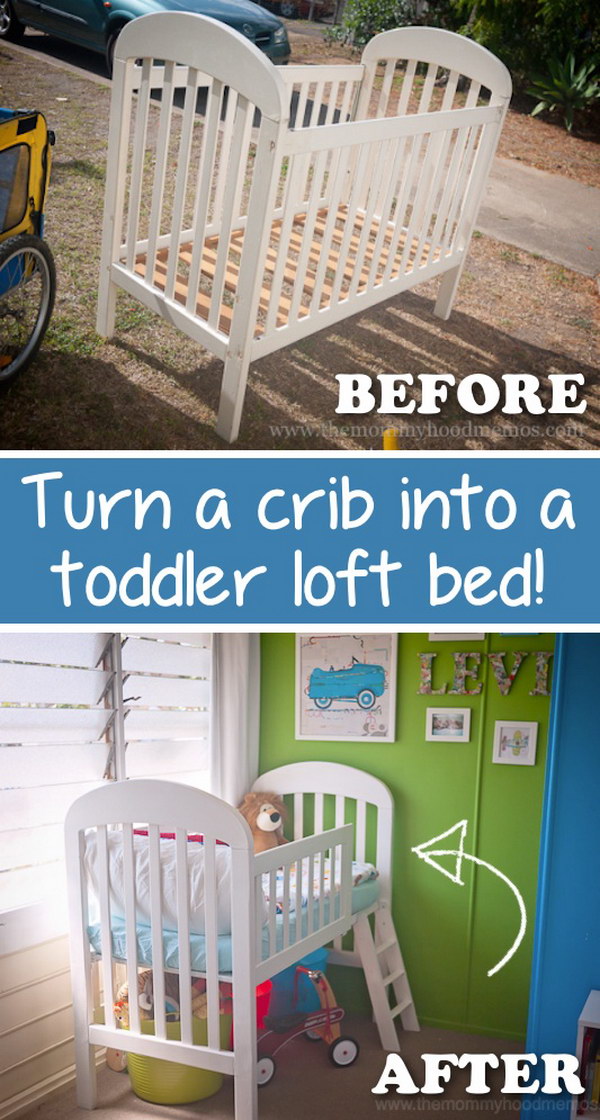 What a frugal way to turn the unused crib to a loft bed and your kid would surely love it
2. Turn Old Chair to Funny Swinging Chair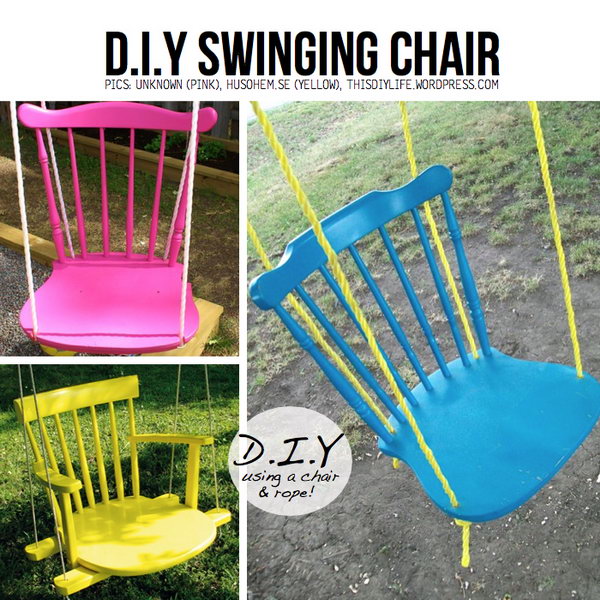 Kids love swinging and it helps them relax and develops their sense of balance. Make a funny swinging chair for your kids. It can also add a brush of charm to your garden.