4.  Small foam rollers are perfect for painting large smooth surfaces.  The paint goes on much faster and leaves a very smooth finish.  Be sure to get the ones specifically made for smooth surfaces – they often say they are for doors and trim.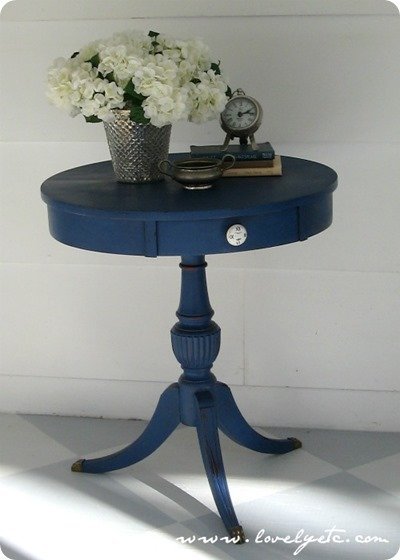 5. Use the right primer.  I have become a huge fan of using oil based primer when painting furniture.  (Yes, you can  paint latex paint over oil primer.  However, you cannot paint anything oil-based over latex)  My favorite primer is Zinsser cover stain oil-based primer.  It will stick to almost any surface and is fantastic at sealing in the old finish.
I used to use latex primer because clean up is easier.  But I often had the old reddish wood finish seep through and discolor the paint.  This has not happened once since I started using oil based primer.  One word of caution though – this primer goes on with a lot of texture so you may need to lightly sand your piece again before painting.